Liberator Axis Magic Wand Toy Mount
Description
Melns, ērti lietojams paliktnis, ko vari izmantot seksa pieredzes dažādošanai kopā ar Magic Wand vai citu līdzīgu vibratoru. Veidots 27 grādu leņķī, šīs paliktnis sniegs azartiskiem mīlniekiem iespēju izmēģināt daudzveidīgas pozas (iedvesmai skaties attēlus). Paliktnis ir pildīts ar atsperīgām poliuretāna putām, kas pārklātas ar šķidrumu aizturošo apšuvumu, līdz ar to tās tiek pasargātas no lubrikantiem un eļļām, ko izmantosi seksa laikā. Apšuvums ir veidots no gaisu caurlaidīga un mazliet slidena materiāla, lai varētu ērtāk noņemt un uzvilkt paliktņa apvalku. Apvalks ir izgatavots no izturīga un mīksta mikrošķiedras auduma, kas sniedz vajadzīgu atbalstu seksa laikā. Apvalks ir noņemams, to var mazgāt veļas mašīnā, turklāt ar katru mazgāšanas reizi tas kļūst mīkstāks. Apvalks ir aizdarāms ar rāvējslēdzēju.

- izmērs: 51 x 51 x 17,7 cm
- materiāls: 100% poliuretāns (pildījums), 100% poliesters (apšuvums), 100% neilons (apvalks)

Attēlā redzamais vibrators komplektā nav iekļauts.
video
---
You'll Also Love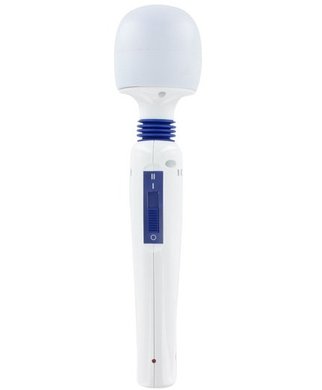 No image
You2Toys Passion Pointer
The 2 Speed Magic Wand Massager Vibrator Wand has set the standard for personal hand-held massagers for over 30 years (and its design shows it). The soft, spherical head gives a soothing massage. Unlike battery-powered massagers, the Magic Wand's strong electric motor provides a constant power source and won't slow down as you approach the finish. If this one doesn't provide enough stimulation, nothing will! Very popular because of the show Sex and the City.

The Speed Magic Magic Wand gets rave reviews from everyone who uses it, from sex shops to sex therapists to grandmas. Many women do not have vaginal orgasms. The Speed Magic Magic Wand is the primary source of satisfaction for millions of women! The great thing is that their partners can also enjoy the use of the unit, by themselves or by pleasuring their partner. Smooth vibration allows you to enjoy the pleasure without being uncomfortable.

- Quiet, no need to worry about others hearing you enjoy yourself.
- 20 watts, makes it the most powerful unit available for sensual stimulation.
- Two speeds, 5000rpm and 6000 rpm, so you can be soft and gentle or strong and hard.

The soft spherical head gives a soothing massage, operated by a two-speed switch located on the Magic Wand's slender handle.
Ships in 1-2 weeks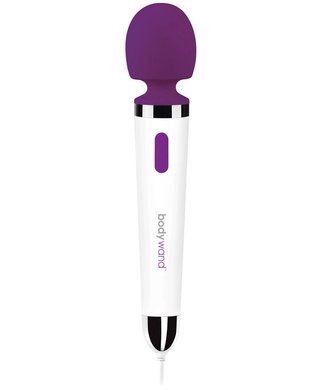 No image
Bodywand Multi Function
This Plug-in Bodywand massager is powerful and precise and the super smooth head feels luxurious against your skin. It features an extra long cord that gives you added play potential. It has a smooth silicone head that delivers precise pleasure and the flexible head allows you to pleasure those hard to reach spots. This wand has one touch control for seamless use. This massager is simply plugged into the wall making it ideal for regular use.

- length: 30 cm
- diameter: 5 cm
- material: silicone, ABS

Ships in 1-2 weeks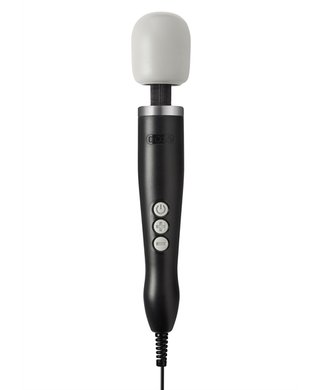 No image
Doxy Massager
The Doxy is the world's most powerful mains operated wand massager. Made from aluminium and cast on-site, the weight and mechanism inside the Doxy's head means it rolls and rumbles, rather than buzzes. Offering powerful vibrations that penetrate deep into the body, it's extraordinarily effective when used as a general body massager, or for intimate intentions. While many find themselves satisfied with the lower settings, the Doxy can reach up to 9,000 RPM: it's the perfect tool for those who want the option to play hard and fast. Furthermore, Doxy is one of only a handful of mains-powered adult products fitted with a plug top power supply unit (PSU), meaning a low DC voltage travels into the massager.

Length: 34 cm
Circumference: 5,8 cm
Material: Plastic
Vibration speed: Multiple speeds
Power Type: Mains powered

In stock