Description
Black love balls with a soft silicone cover and rotating inner balls. With a flexible retraction cord.

- length: 18 cm
- diameter: 3,6 cm
- material: silicone, ABS.

Phthalate-free according to EU Regulation REACH.
---
You'll Also Love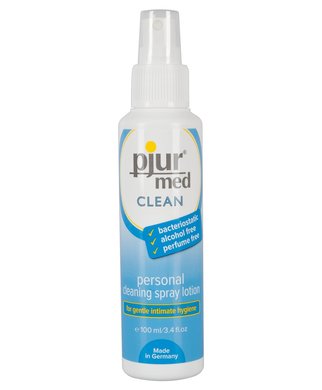 No image
Pjur med Clean personal cleaning spray lotion (100 ml)
Alcohol-free, odourless spray for gentle hygiene of the intimate area. Reduces body odours and has a bacteriostatic effect - inhibiting the growth and reproduction of bacteria. Dermatologically tested, for external use only. When cleaning other sensitive surfaces such as latex, rubber and silicone, spray onto the surface to be cleaned and wipe off.
Ingredients: Aqua (Water), Phenoxyethanol, Cocamidopropyl Betaine, Chlorhexidine Digluconate, PEG-7 Glyceryl Cocoate, Dimethicone Copolyol, Neohesperidin, Sorbitol.

Manufactured for pjur group Luxembourg S.A. Made in Germany.

100 ml
In stock
No image
Pjur Aqua (30 / 100 ml)
Water-based body lubricant. Very rich, non-greasy, unscented, moisturising, nurtures and protects dry, stressed skin. Dermatologically and toxicologically tested. Safe with condoms.

Volume: 2 ml, 30 ml, 100 ml
In stock