Description
Two 5.5 cm wide high-quality wrist cuffs connected by a long detachable metal chain, incl. two carabiners. Outside: red velours, inside: black smooth leather.
---
You'll Also Love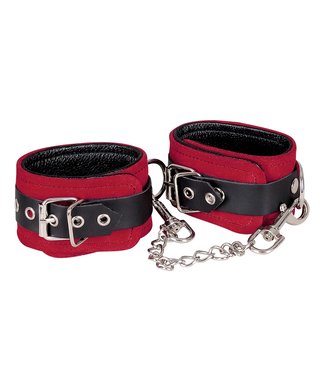 No image
Zado Leather Ankle Cuffs
Two ankle cuffs made of red suede leather, softly padded with black smooth leather. Width each ca. 5.5 cm, adjustable in size due to buckle closures. On the D-rings with two snap hooks with a detachable connection chain with a length of 10 cm. Material: split leather/metal.
In stock